Opening Session (Friday Night)
After dinner on Friday night, everyone is invited to the Opening Session. Special guest Lawrence Neals & friends will welcome guests with a special performance and introduce the group/session leaders for the weekend.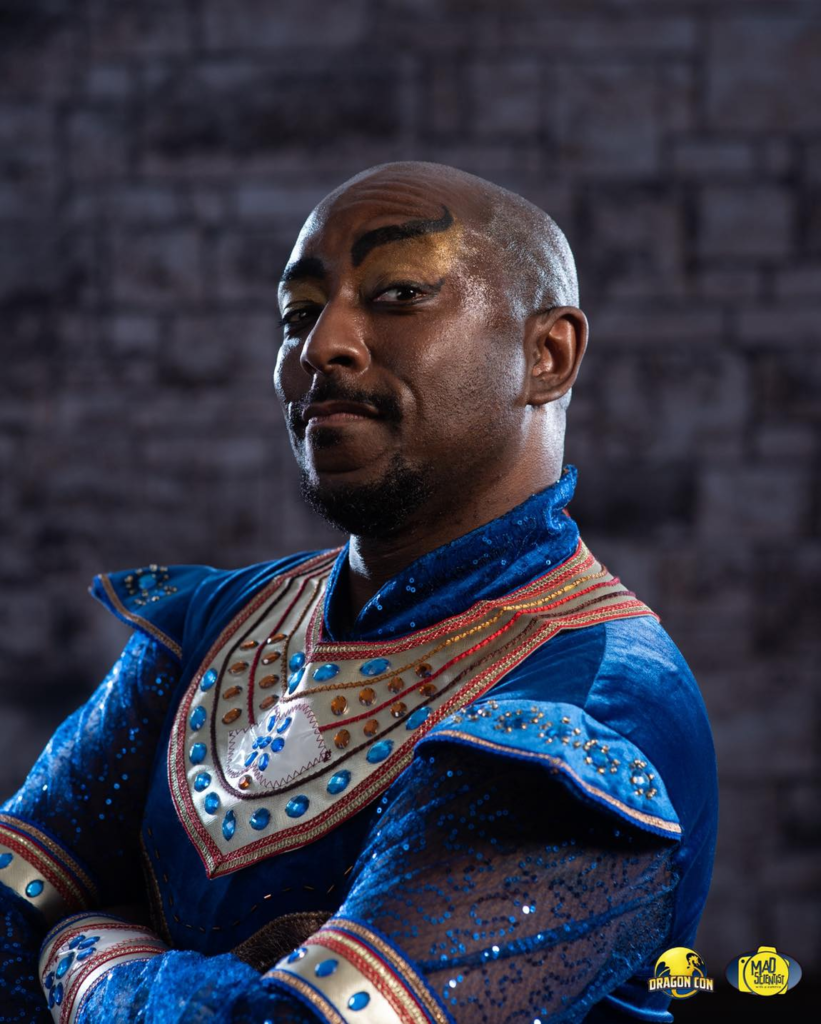 Born, bred, and a proud resident of New York City, Lawrence is a Drama graduate of the original "Fame" School of Performing Arts, and has performed around the world for over 30 years. Credits include: the title role in Julie Taymor's (Dir. Broadway's The Lion King) musical, Juan Darien; Smokey Joe's Café, Rent, and most recently Motor City Live! & Freedom's Song: A New Musical; Vocalist: New York Shakespeare Company, NY Philharmonic Orchestra, Carnegie Hall, Lincoln Center, soloist @NYC's famous Duplex & Bound for Broadway Cabarets. With Carnival Entertainment: lead vocalist on 5 Inaugural ships and 11 original productions including as part of the original 8 cast members for CCL's Playlist Productions. Along with performing worldwide in his salute to Motown and classic soul,"Nightshift: A Legacy of Rock and Soul," he is also the Founder/Creative Director of the GeekLifeRules: NY Cosplay Cabaret and part of the creative development team behind the Broadway bound original musical, Nobody's Child: A New Musical.
The Halloween Ball
(Saturday Night)
Dress to impress in this elegant and spooky Halloween Ball, featuring a performance by Valentine Wolfe. Join us in the White Barn Room for a night of music, costumes, and dancing!
A Symphony of Darkness, Valentine Wolfe performs gothic metal inspired by seances, 19th century gothic literature, and classical music. Combining the haunting soprano of Sarah Black and the bleak maelstrom of Braxton Ballew's solo double bass, they refuse to follow any muse except their own. 
In addition to their gothic metal offerings, their insatiable musical curiosity has afforded them multiple opportunities to bring their signature sound to theatre productions; composing and performing the scores for Shakespeare's The Merchant of Venice, The Tempest (Warehouse Theater), The Winter's Tale (Furman University), Twelfth Night (The Distracted Globe), and the voice of The Angel in Warehouse Theater's production of Angels in America. Most recently, they have been creating live scores to silent horror classics, most notably Nosferatu and The Cabinet of Dr. Caligari.
Their most recent release is 2020's Only Gossamer My Gown, a celebration of the macabre works of Emily Dickinson. Supported by grants from Greenville SC's Metropolitan Arts Council and South Carolina Humanities, Only Gossamer My Gown continues Valentine Wolfe's tradition of creating works equally suitable for metal concerts and libraries, joining 2018's The Haunting of Mary Shelley and 2017's death positive, grief-inspired The Elegiac Repose. 
Ideal for fans of Nightwish and Paradise Lost.